Drupal Give is:
Knowledge Sharing. Collaboration. Camaraderie.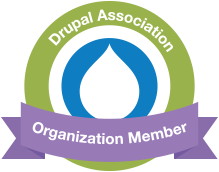 Here at DesignHammer, we're big fans of Drupal.
As a proud organization member of the Drupal Association, we give back by sponsoring events, contributing code and design, sharing knowledge and writing about our favorite CMS.
This page highlights our role in the Drupal community and is our part of the Drupal Give initiative.
center