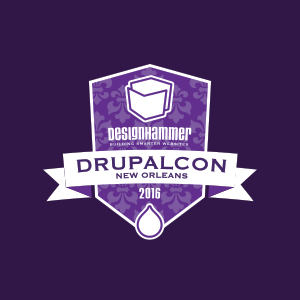 We have been attending Drupal conferences for a number of years now from Atlanta to Washington DC. They have ranged from small single day conferences for DrupalCamp Asheville to the ever impressive Drupal Gov Con hosted by the National Institutes of Health in Bethesda, MD. This year we are stepping up our game by travelling to New Orleans for DrupalCon North America, billed as the largest Drupal event in the world.
Our top five list for DrupalCon include:
Learn the latest about Drupal through keynotes, summits, sessions, and exhibitors
Exhibit and connect with prospects
Meet current clients, prospects and vendors
Eat, drink, and be merry
See the sights
Learning the latest about Drupal
With a crowd expected to be in excess of three thousand, there will be no shortage of people to talk to and learn from.
Keynote
It wouldn't be a major Drupal event without a keynote or "Driesnote" from Drupal founder Dries Buytaert. With Drupal 8 released late last year, I'm sure it will continue to be a major source of discussion, though may include the future roadmap to Drupal 9 and beyond.
Sessions
There are going to 130 sessions spread over three days for attendees of all levels from noob to seasoned contributors, and even for the suits who snuck into the geekfest that is DrupalCon. The sessions will be organized into thirteen tracks:
Business
Coding and Development
Core Conversations
DevOps
Drupal.org
Front End
Horizons
PHP
Project Management
Site Building
Symfony
User Experience Design
Drupal Showcase
You might just run into the David or Stephen at a session on the Business, Project Management, or User Experience Design tracks.
Exhibit and look for prospects
With 75 exhibitors ranging from top digital agencies to highly skilled Drupal development shops to specialized Drupal hosting vendors and many more, if it can be found under the (Drupal) sun, you will find it at DrupalCon. Nearly everyone who is a major player the the Drupal space will have a booth in the DrupalCon exhibit hall (https://events.drupal.org/neworleans2016/new-orleans-exhibit-hall-map).
Speaking of exhibiting, as the DesignHammer Business Development Team will be introducing attendees to the DesignHammer process at our booth (709). Come by and visit. If you have a project coming up, let's discuss how DesignHammer can help.
Meet current clients and vendors
DrupalCon is a great opportunity to connect face-to-face with DesignHammer clients and vendors from around the country. While we collaborate long-distance with many of our clients year-round, it's great to sit down face-to-face when we can.
Eat, drink, and be merry
The Drupal community loves to get together and have a good time and nowhere in the world is a better place for good food, drink, and company than New Orleans. Between the great DrupalCon parties hosted by community pillars like Media Current, Lullabot, and Four Kitchens and the great bars and restaurants of the French Quarter, we expect to have a memorable (and tasty) time! Looking for the DrupalCon social calendar (/events.drupal.org/neworleans2016/social-events)?
Dining
There is no shortage of classic, elegant restaurants, but DrupalCon doesn't feel the right time for Antoine's Restaurant, Galatoire's, and Commander's Palace. We are planning on seeking out the happy medium between upscale fine dining and greasy spoon in search of classic New Orleans Cuisine.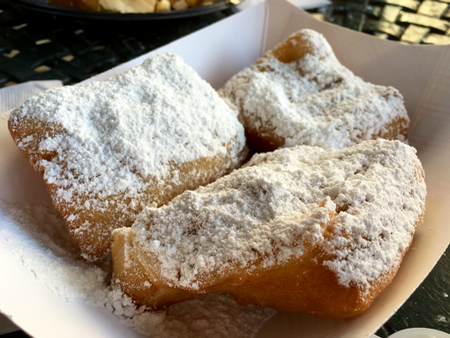 Drinking
While cheap beer and sickly sweet mixed drinks are all too prevalent, New Orleans is the birthplace of great cocktails From the well-known Sazerac and Hurricane to the more obscure Café Brûlot and Absinthe Frappé. Time permitting we plan to seek the source of some original and distinctly New Orleans cocktails.
See the sights
Luckily, our travel schedule has given us a few days to see (some of the) sites. David visited once before, but this is Stephen's first trip, so there will be a lot to take in.
The easiest, and first on our list will be a walk through the neatly laid out grid of streets in the French Quarter. We'll knock out our 10,000 daily step goal by lunch time, and get our bearings for the upcoming week.
Prior to the Drupal festivities kicking off, we will be taking a Garden District and Cemetery tour with Native Son Tours, an independant Licensed New Orleans Tour Guide.
Before heading back to North Carolina, we are also hoping to visit the National WWII Museum and the Aquarium of the Americas.
If you are attending DrupalCon, please stop by our booth this week. We suggest sending a note so we can coordinate to make sure we are available.