We don't always have the time to read about the latest "big idea" strategies. Or the patience to parse through case studies for new ideas. And it's a daunting task to keep tabs on the current best tools for XYZ.
No matter your industry or level of experience, conferences are a great way to immerse yourself in fresh ideas. They allow us to focus on personal development and problem solving — and there's usually some great fun along the way.
In North Carolina, there are several exciting opportunities for knowledge sharing. Below are some of our team's favorite NC conferences and events, selected with techies and creatives in mind. You will likely see us attending, speaking at, or sponsoring several of these events this year! Where will we see you?
2015 Conference Round-up for Communicators, Nonprofit Techies, Creatives and Developers
We've listed events in calendar order. At time of publication, a few have already passed. Check out the buzz on Twitter from the 2015 event and mark your calendar for next year!
High Five Conference
When: February · Where: Raleigh, NC · Updates: @High5Conf
Marketing, Design — The Triangle chapter of the American Marketing Association pulls off quite a show with this event. High Five feels like a "big city" conference without the budget-busting badge price tag.
High Five's goal is to open channels of communication between marketing and design departments. The conference brings out the best of both worlds and gives you the biggest bang for your buck. Marketers and designers alike scoop up plenty of take-home ideas and energizing inspiration.
Triangle AMA wrapped up its second annual conference with big names from both the design and marketing worlds. Notable names include as Aaron Draplin (a personal favorite), Spike Jones, and Johnny Cupcakes. Event organizers also tapped local marketing and creative talent to present sessions and workshops.
Check out the 2015 conversation on Twitter with #high5conf.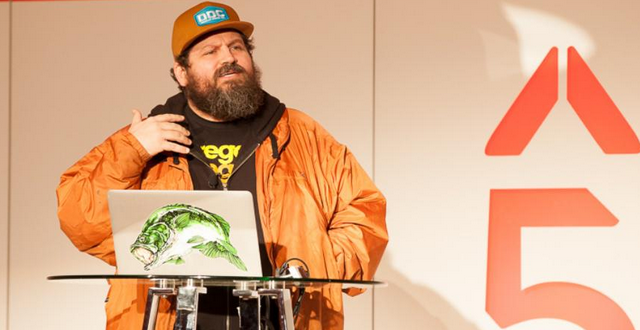 ---
Drupal Drive-in
When: February · Where: Charlotte, NC · Updates: @CharDUG
Developer — The Drupal Drive-in dives in with Drupal knowledge sharing. The single day unconference mini-camp includes sessions covering Drupal modules, best practices, and demos. 2015 marks the Drive-in's second year. Organizers Mark Shropshire and Thomas Lattimore are looking forward to the 2016 event.
Check out #cltdrupaldrivein on Twitter for 2015 Drive-in conversations.
---
Digital Marketing for Business Conference
When: May · Where: Raleigh, NC · Updates: @digital4biz
Marketing, Nonprofit — At DMFB, there's a little bit of everything for communicators and small business owners.
The three-day conference offers tracks for:
Small businesses
Marketing professionals
Consultants
Video and multimedia
WordPress
Workshops
This is the place to find new ideas to enhance your marketing, especially if you are a small business owner or on a small marketing team. Even though DMFB focuses more on marketing for business, it's a great opportunity for nonprofit communicators to discover new ideas.
Get the full scoop on DMFB: read our Insider's Guide to DMFB.
---
NCTech4Good Conference
When: June · Where: Chapel Hill, NC · Updates: @NCTech4Good
Nonprofit — The event features a set schedule of talks and mixes in unconference-style elements. Past sessions and workshops have covered a range of topics, including WordPress, social media, website project planning, CRMs, and digital storytelling.
There are some nice surprises at this intimate event, and it's a great way to meet local nonprofit folks. 2014 highlight: Nonprofit tech hero Beth Kanter kicked off the conference with an excellent keynote and hosted the one-day workshop.
---
Hopscotch Design
When: September· Where: Raleigh, NC · Updates: @hopdesignfest
Designer — The design event kicked off its first year in 2014, and it came out swinging. For two days, festival-goers hopped around some of downtown Raleigh's coolest venues (CAM Art Museum, the Lincoln Theater, and Clearscapes to name a few). These creative spaces hosted world-class design talent and thinkers.
Speakers inspired attendees to work with creative purpose, a mindset beneficial to any problem solver. Personal favorites included Annie Atkins and Jake Levitas. Other notable names in 2014 include Elle Luna, Casey Caplowe (of GOOD), Matt Tomasulo, and Cliff Bleszinski.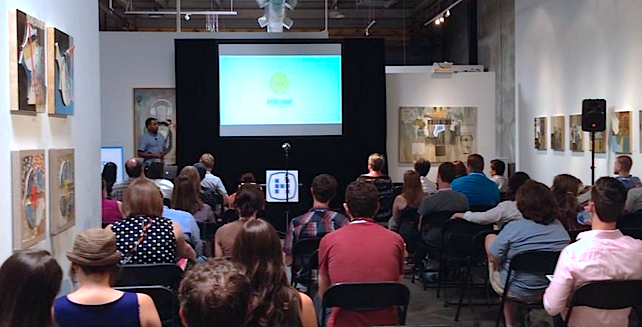 ---
Conference for NC Nonprofit Sector
When: September· Where: Winston-Salem, NC · Updates: @ncnonprofits
Nonprofit — The NC Center for Nonprofits hosts this four-day event. Geared toward leaders of nonprofits and nonprofit decision-makers, the conference features opportunities such as:
Tailored consulting sessions
Mini-mentor conversations
A hosted grantmaker luncheon with discussion tables
Casual create-your-own sessions
This event serves as a great opportunity for nonprofit leaders seeking tailored advice and fresh information.
---
Internet Summit (November, Raleigh)
When: November · Where: Raleigh, NC · Updates: @Internet_Summit
Marketing, Designer, Developer, Nonprofit — Internet Summit is a big event featuring big names in digital innovation.
Boasting as the "Southeast's largest digital gathering," the two-day event is packed with talks. Topics cover content marketing, digital strategy, design and UX, search analytics… the list goes on.
Previous speakers of Internet Summit include Gary Vaynerchuk and Steve Wozniak. Even though the badge price tops the list for events in the post, it's impressive to have such a prominent event in our own backyard.
---
Events on our radar
We haven't had a chance to attend these yet, but have heard great things and couldn't pass on sharing them with you!
---
Create Good
When: March · Where: Raleigh, NC · Updates: @creategoodcon
Nonprofit — At just half a day long, this jam-packed event focuses on creative communication for nonprofits.
Speakers from the 2015 Create Good event included NC-based nonprofits communicators and creatives. There's a lot of local nonprofit talent and creative innovation, and this event really shined a light on that. Topics covered fundraising, PR, crisis communication, working with foundations, and tools for effective communication.
The half-day event packed a lot of punch. The setting alone inspired attendees by taking place in the fun and comfortable environment at Marbles Kid's Museum. Nonprofit marketing trainer/consultant Kivi Leroux Miller kicked off the event with an interactive keynote.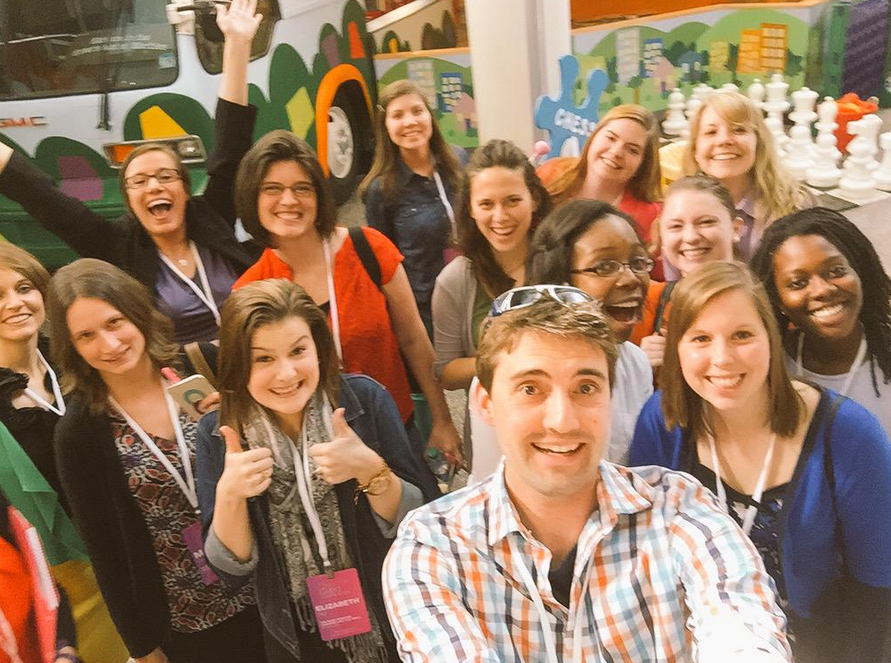 ---

NonprofitSTRONG Summit
(April, Raleigh) When: April · Where: Raleigh, NC · Updates: @YNPNTriangle
Nonprofit — The Triangle chapter of the YNPN is presenting its first conference. It's sure to become a staple for nonprofit professionals just starting out in the sector.
Event organizers want to provide a broad range of topics with a strong focus on Triangle-area nonprofits and their needs. The conference is open to nonprofit folks of all areas and experiences.
The one-day conference will cover topics affecting day-to-day activities for nonprofit workers. Breakout sessions will include areas such as volunteer management and fundraising.
---
Digital Summit: Charlotte
When: April · Where: Charlotte, NC · Updates: @DigSumCharlotte
Marketing — From the folks who organize Raleigh's Internet Summit, the Digital Summit carries the torch of bringing in big names. Tailored to marketers, this event brings in innovators from the likes of Twitter and Hubspot.
The agenda covers a slew of marketing topics, touching on inbound marketing, search trends, user experience, and content marketing.
---
Search Exchange Internet Marketing Conference
When: July · Where: Charlotte, NC · Updates: searchexchange.org
Marketing — This looks like a can't-miss event for marketers who work in SEO. The 2014 line up featured guests from Search Engine Land, Wordstream, and other experts in online search technologies. Topics covered marketing strategies and techniques.
---
Blend Conference
When: September · Where: Charlotte, NC · Updates: @blendconf
Developer, Designer — Blend presents itself as an awesome event for generalist tech folks. Sessions cover topics in front-end and back-end development, design, and UX. Take a peek at videos from the 2014 Blend Conference, and get excited for the 2015 conference!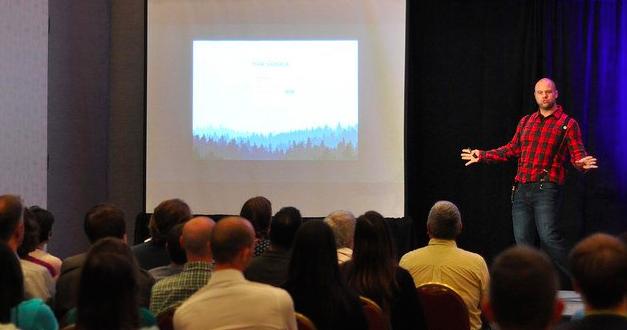 ---
NCDevCon
When: September · Where: Raleigh, NC · Updates: @ncdevcon
Developer — NCDevCon fills a weekend with topics spanning web and mobile development. Informational talks and hands-on sessions cover areas of web/HTML5, mobile, Javascript/jQuery, ColdFusion, and CSS. Great for developers who want to attend a conference, but can't cut out work time during the week.
---
All Things Open
When: October · Where: Raleigh, NC · Updates: @AllThingsOpen
Developer, Designer — The All Things Open Conference sparks exploration of open source technologies. Confirmed 2015 speakers include innovators from Red Hat, Microsoft and Facebook.
Session tracks cover:
Design
Front-end and back-end development
Open data/open government
Business (geared toward C-level decision makers)
---
WordCamp
Where: Raleigh and Asheville · Updates: @wordcampraleigh and @WordCampAVL
Developer, Designer, Nonprofit — WordCamp brings together WordPress users to dive into the popular CMS.
WordCamps are a great opportunity for knowledge sharing. These events are perfect if you're involved with developing or managing a WordPress site. Sessions are divided by tracks such as beginner, power user, developer, designer, and so on.
A WordPress website is an affordable option for businesses and nonprofits alike. WordCamps tend to offer information useful to a range of sectors.
Be sure to check out WordCamp Central, which serves as a news source for WordCamps all over the world.
---
Whew — there's a lot to like here!
Which events have you attended? What have you recommended to friends and colleagues? We'd love to hear your feedback in the comments.
– Special thanks to Katie Todd for sharing her insight on her favorite local nonprofit conferences!
---